Regular price
$398.00 USD
Regular price
$0.00 USD
Sale price
$398.00 USD
Unit price
per
Sale
Sold out
View full details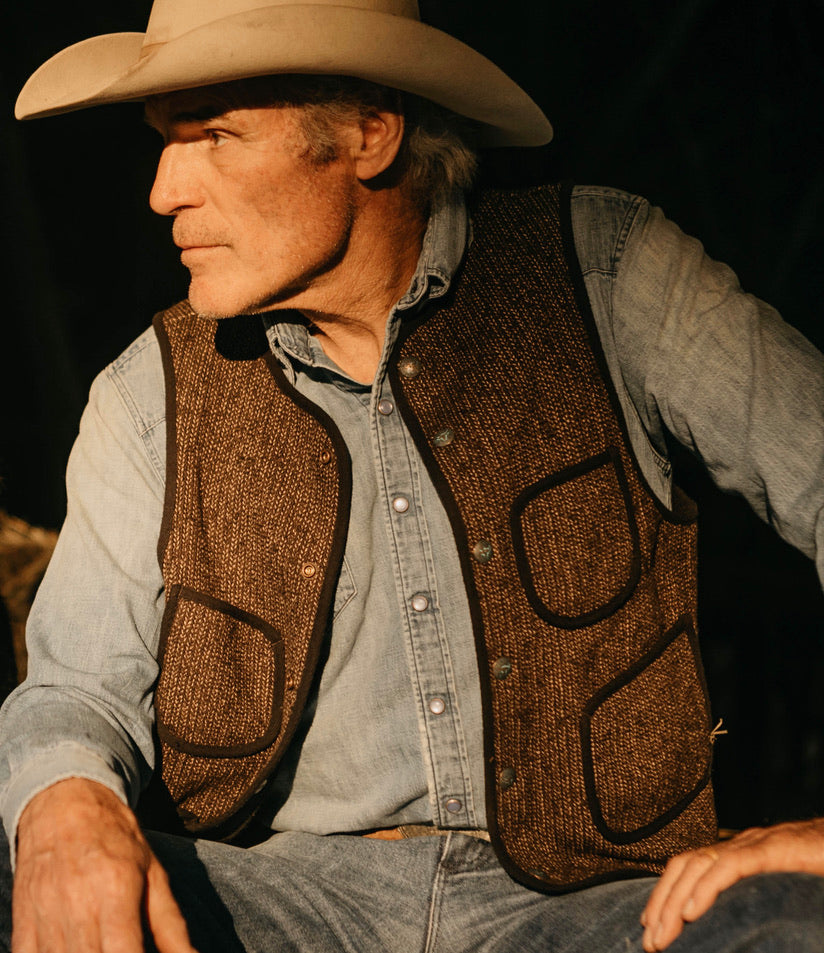 A craze was started in the early 1900s by a man with the last name of Brown creating a product he called Brown's Beach Cloth Jacket. He originally made the jacket for the intense Northeastern Winters, but pretty soon many different customers throughout the USA wrote in to ask to buy his jackets. Pretty soon he was making vests, hats, and many other items out of his famous fabric. It was knit tightly on the outside, and brushed on the inside for warmth. It could get wet and still block the wind and keep you warm. This was a pretty miraculous fabric. The craze lasted well into the 1930s and 40s where it wasnt uncommon to even see the vests and jackets with the signifiable pocket styles on surfers on California beaches.
This fabric is knit in the same way as the original Beach Cloth fabric, however as the original looms and machines dont exist in the USA this fabric now comes from Japan (not surprisingly, as many mills in Japan have learned to make older American cloth in even more interesting and new ways) 
The Wythe BeachCloth Vest comes in a marled Brown like the original, with a few fun new details like Antiqued Steer Snaps and a more modern and refined cut. I kept the traditional pocket ideas and removed the back belt in favor of some snaps to keep the sides in shape.
I have grown real fond of this vest, and wear it almost every day. It keeps you really warm, with lots of pockets for keys, matches, airpods, phones, wallets, anything that would normally have to go in three different garments' pockets. The vest breathes exceptionally well, and is my go to layering piece last winter and this winter. Try it out, I really think youll fall in love!