Regular price
$248.00 USD
Regular price
Sale price
$248.00 USD
Unit price
per
Sale
Sold out
View full details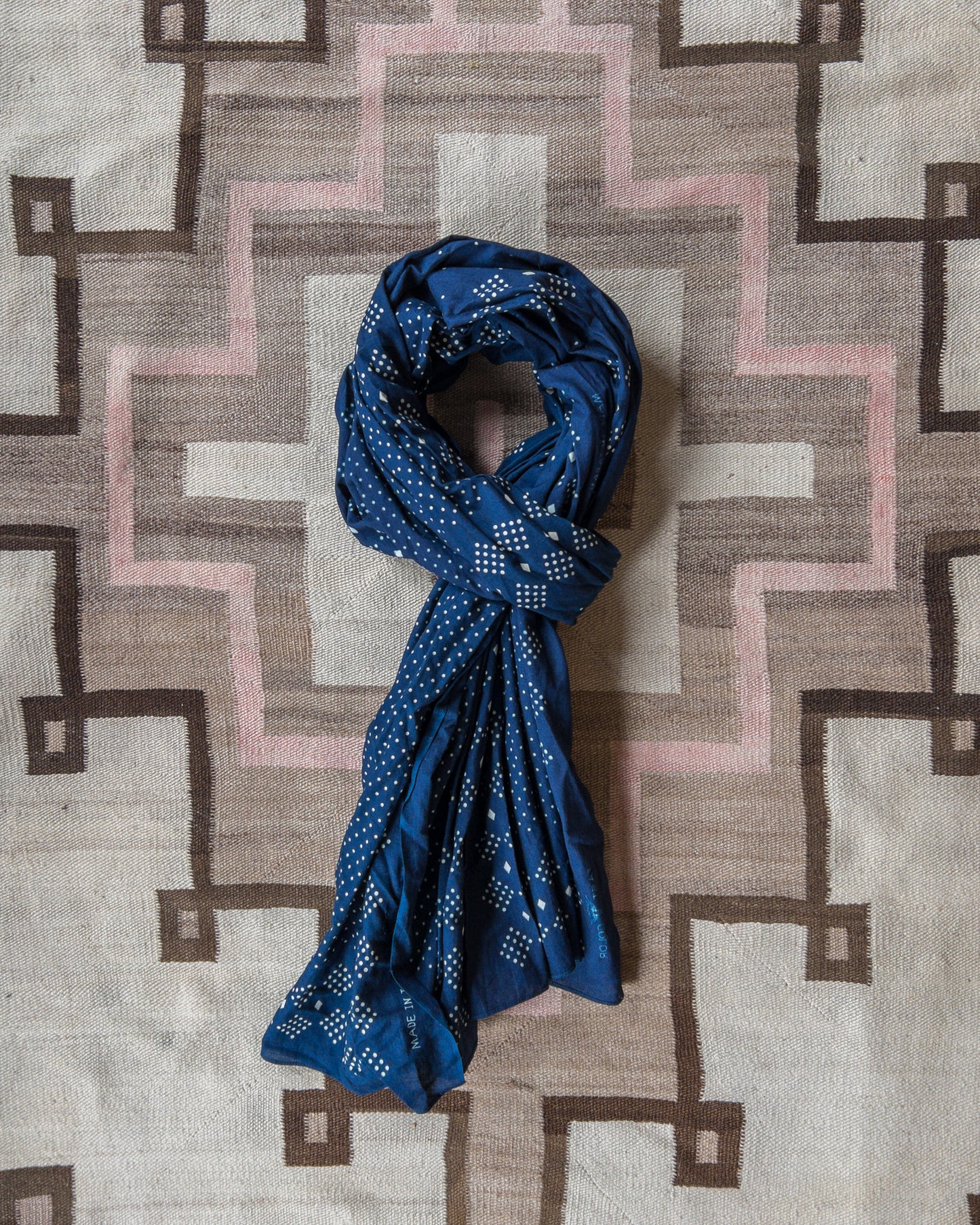 These "scarves" are actually 8 bandanas kept together. They make an amazing and colourful way to stay warm without the heavy weight of a larger wool scarf. Fold the scarf over on itself then wrap over your neck to keep warm while still having a breathable layer over your skin. The scarves are cotton as well, so there isn't any itch.
Bandanas have been around in many forms since humans have first needed a go to fabric for anything and everything. Bandanas turned up as headscarves, dust masks, neck guards, wrist splints, belts, trail markers, pot holders, knapsacks, napkins, truly anything and everything. Designs began to change form in the early 1900s to the outer border and inside border, which is what we generally recognize now as a bandana pattern. The Wythe designs are based on "Elephant Brand" bandanas from the 1930's and 40's, referencing traditional designs and making them new. The Fast Colour Steer is our nod to the Elephants that adorned this era of bandanas.
We went to a small atelier in Japan that specializes in Indigo Discharge printing, which is very old and intricate process in which a fabric is dyed completely with indigo then the pattern or design is literally "removed" by a discharge printing process similar to a bleach. This leaves the design in the natural colour of the cotton and ensures that the design is clean on both sides of the bandana.
The "black indigo" colour undergoes an additional dye bath of a natural black colour after it has been dyed indigo. Once this colour has seen some use the black will start to fade and the indigo dye will shine through. These are bandanas that will continuously look better and better with use, so dont be afraid to throw them in the wash and use them for anything and everything.
It takes awhile for the team of two to print each single one of these bandanas, so once these are gone it may be a bit before we can get more in. 
-about 85" by 45" with a selvedge edge on each side
-100% cotton
-Woven, dyed, printed, and sewn in Japan
-Pattern designed inhouse by Wythe based on historic bandanas from the 1930's and 40's