Regular price
$398.00 USD
Regular price
Sale price
$398.00 USD
Unit price
per
Sale
Sold out
View full details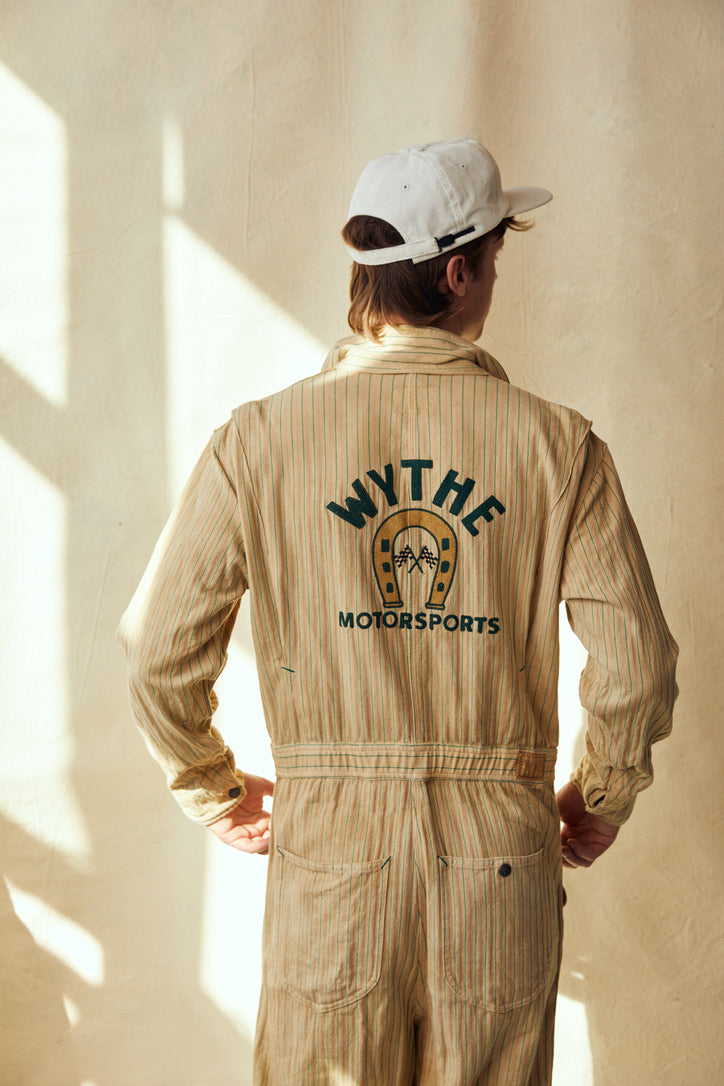 Ever wake up in the morning with a pounding in your head and the last thing you want to decide on is what to wear? Ive definitely never been there but if I was in that situation a set of coveralls would absolutely come in handy. These are made for Wythe, so you can imagine all of the special details specific to 1930s-60s workwear. Again though, maybe you just need to put on some sunglasses and throw these on and call it a day.
The chainstitching is absolutely a show stopper, and is reason enough to buy these coveralls
This fabric was custom developed for Wythe, inspired by the actual Coca Cola uniforms from the 1930's and 40s. Legend has it that the delivery workers got pretty tired of all the stains from spills, so they often just dumped their uniforms into the vats of Coca Cola to get them to a uniform shade and cover the stains. That is what I had planned for these as well, but as you might know Hurricane Ida had some other plans and wiped out a significant portion fo the stock. This is all that remains, so better snap em up because there are not many left.
-Unbleached and Undyed Cotton slub herringbone with an evergreen stripe, based on historical uniforms in the 1930's and 40s
-Triple Chainstitched Seams with our signature evergreen middle stripe
-These fit true to size, with a little room under for a flannel shirt or sweatshirt
-Two Way full length zipper from crotch to the neck for an adjustable fit
-Two hand pockets, two back pockets, with two chest pockets
-Chainstitched Horseshoe and graphic on back of Coveralls
-Custom Steer snaps on cuff and placket
Pictured Below is the Natural and Green colourway, Studio shots in darker colour are overdyed with Coca Cola (Bummed we didnt get to make this colour but its easy to make it your own!)